[bmplayer]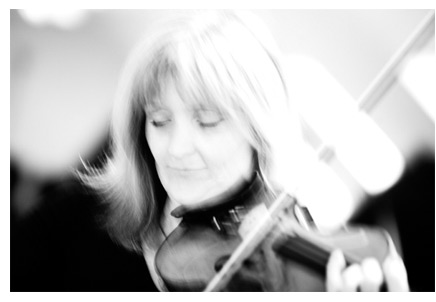 Violinist Karen Humle
is educated at the Royal Danish Music Conservatory in Copenhagen and has studied in London and Berlin.
Karen has previously worked in several of the major Danish orchestras – including 10 years in the Royal Danish Orchestra at The Royal Theatre in Copenhagen.
Some years ago she began working with a new form of classical improvisation, and this led to a radical change in her work.
Karen uses intuitive improvisation to create a musical image that reflects the multiple layers of a given situation, of words and processes or simply the prevailing atmosphere.
This concept is called Musical Portraits, and Karen uses this in performances, in workshops or at conferences.
Dear Karen,

On behalft of Imago Relationships International I would like to thank you for your exciting improvisational performance at the 8th Annual Conference. Your contribution was greatly appreciated and it has helped us contimue a tradition of presenting entertaining and outstanding educational events.

Many of the attendees told me that the whole experience was outstanding and the atmosphere was very special. They loved your dazzling performance and many felt it was the highlight of the conference. Thank you for helping to make our program possible.

Thanks again for your wonderful contribution.

Warm regards

Kevin George

Director, Membership & Organisation

Imago Relationships International, New York